I'm looking out the window watching the cityscape grow more dense as we get closer to the city. I'm on a Megabus speeding along to Philadelphia, with a tiny elbow shoved on my side, in what feels like minus 50 air-conditioning. I don't mind the tiny stranger too much because I know in a few more minutes I'll be in Philly with my best-friend, jammin' till the late night at The Roots Picnic.
Walking to the 30th street station I scan for my friend, Shen. I spot her and we both squill like school girls. I can remember the last time I saw. Shen lives in Arizona now and lives the the glamorous life of Delta Airline Stewardess/ Growing Youtube Beauty Sensation. #GOALS! We head the ladies to powder our nose and change into our best "Melaninated to the Max" festival garb!
I was inspired by the African Tribal Paint ,by Laolu, that Ive seen and took advantage of this opportunity to step outside of everyday mundanity we have in our adult lives. This picture I thought was very revealing to the lives of women. Just about every women in that bathroom was heading the Picnic and we were all doing the same thing, but in our ways.
Shen and I stayed a gorgeous Airbnb occupied by Pierre and Margie, They were an eccentric and gracious Father and Daughter Artist duo with a flare for story telling. They told us how there home was once a Speak Easy with a bowling alley and jukebox. They told us how the owner had tried to burn down the speak easy to collect insurance. Our room was wonderful with a private entrance to a magical secret garden!
The picnic is self was an amazing experience. There where so many different colors of people, and music drew them all to the same place. My facepaint attracted the attention of a lot of festival goers. And I managed to make a lil coin doing facepaint.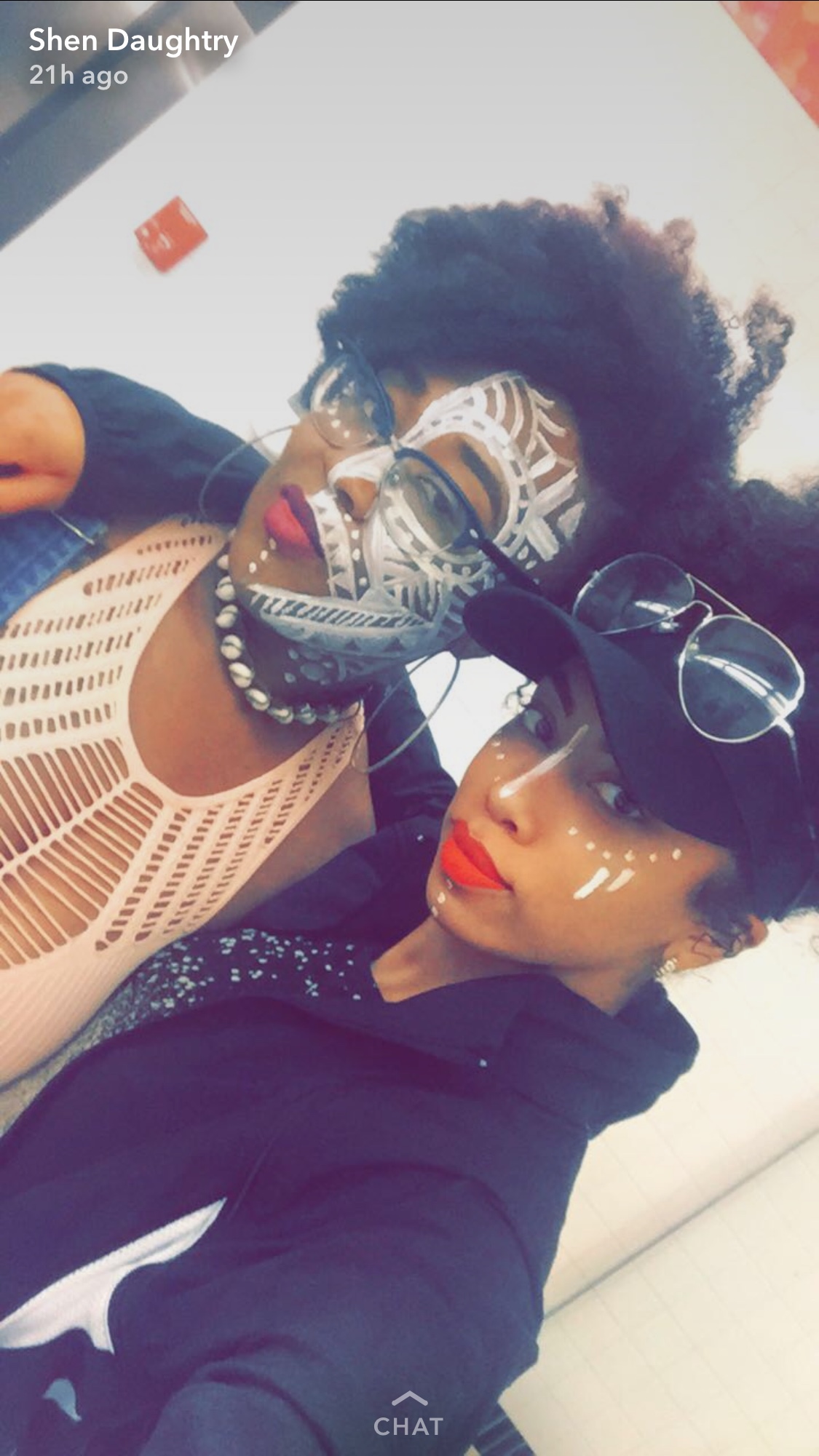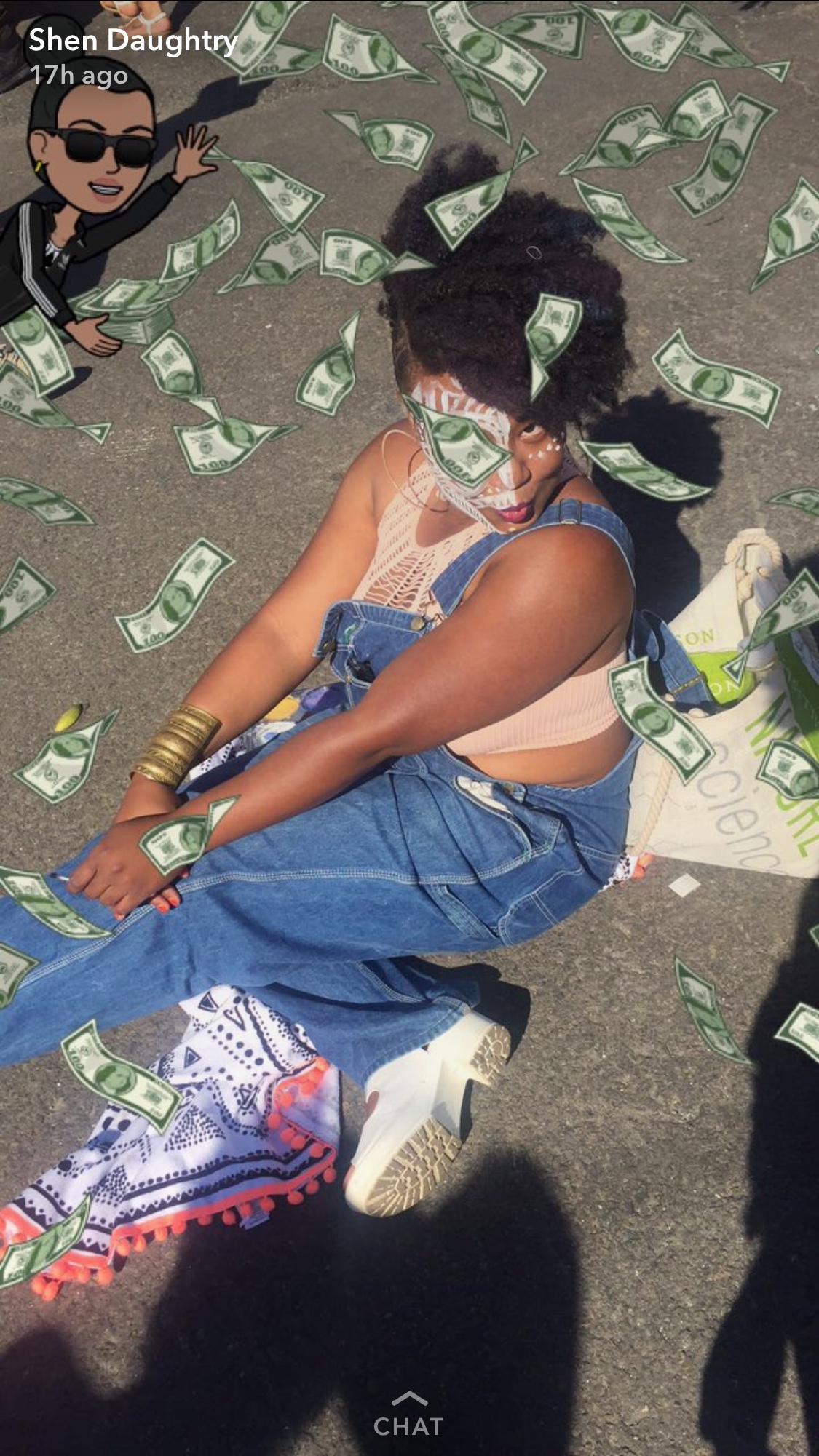 The Lineup was the highest level of hip-hop royalty. With notable acts like Kimbra, Solange, Pharrell, and of course The Roots. Plus some new acts that I haven't heard of like, James Vincent Mcmorrow, Michael Kiwanuka, and Thundercat! At the Finale, Pharrell and The Roots play ALL of Pharrell's and N.E.R.Ds discography. I wondered how could The Roots band learn to play all the sounds with CD accuracy! If that wasn't enough surprise guests like SVW, N.O.R.E, Pusha T, and Shay were the icing on the cake! Enjoy the rest of the memories that we documented.
<3